About Us
CAPIKAR TECHNOLOGIES PRIVATE LIMITED was founded in 2022 and based out of Indore, the firm is registered with Ministry of Corporate Affairs, Government of India vide CIN U72900MP2022PTC064040. We have a PAN India presence and are providing Online services with the help of a professional team of CA, CS, CMA and Lawyers. We support in getting all types of Business Licences, IPR, Advisory, Consultancy, Audit, Taxation and Liaisoning Services. Tax4Sure is best E-filing portal for roc filing, Applying company name, E-filing to incorporate a company in India.
Premium Quality
We believe in building high-quality service pipelines. We continuously invest resources to deliver simple, fast and error-free services.
Simple & Reliable
We believe in being simple & reliable to our customers. We offer standard, easily understandable prices and have no hidden fees.
Confidentiality
We believe in respecting and protecting customers confidentiality and privacy. No information about our customers are shared with any third parties without consent.
Affordable Prices
We believe in building services that are affordable. We believe in delivering value and going the extra mile to keep customers happy.
Fair & Respectful
We believe in being fair and respectful to all customers. We are open to feedback and always work to improve our services.
Trusted Relationship
We believe in creating a trusted, long-term relationship with all our clients that is value-driven. Hence, we continuously look for ways to deliver value to our customers or charge them lower fees.
Areas of Practice
Start a Business
- Private Limited Company
- Limited Liability Partnership (LLP)
- One Person Company (OPC)
Business Registration & License
- GST Registration
- Trademark Registration
- Copyright Registration
Manage a Business
- Accounting and Book Keeping
- TDS Return Filing
- GST Return
- Income Tax Advisory
- GST Advisory
- Audit
- ROC and Annual filings for Pvt Ltd Co.
- Annual Compliances for LLP
- Income Tax Return (Salaried/Business)
Startup Services
- Start-up India Registration
At CAPIKAR TECHNOLOGIES PRIVATE LIMITED, we are committed to building a better working world with increased trust, confidence in corporate governance having sustainable growth and pooling of talents in all of its hierarchy. We want to build a better working world through our own set of principles and by engaging with like-minded organizations and individuals who are self-motivated and can bring with them some value addition for the organization.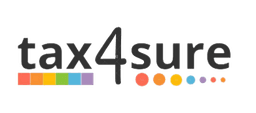 © 2023 Capikar Technologies. All rights reserved